East

 

 
 

 

 

 

 

 

     

 

Chonburi (Pattaya)

Sand, sun and fun.


Pattaya, on the eastern coast of the Gulf of Thailand, was a small fishing village until the early 1960's when it was 'invaded' by American soldiers and sailors seeking rest and recreation while on leave from serving in Vietnam.

It has since blossomed into a cosmopolitan city dedicated to the pursuit of excitement, pleasure and adventure.  

 

Easy to get to from Bangkok by air conditioned bus, Pattaya offers every imaginable form of water sports, plentiful and affordable golf courses, including some designed by the most famous names in the game, and stimulating nightlife.

 

For Golfers - it's a treasure 

Paradise...

Naklua and Jomtien Beaches, quite beach locations either side of Pattaya, see below for details!

 

 

Scuba Diving ... it's a treasure ...

see map below...  

  

 
In the last few years Pattaya has, in an effort to broaden its appeal to family vacationers, toned down some
of the rowdy behavior that had given it a dubious reputation. But you will still find a profusion of clubs and
cabarets which cater to every taste and persuasion, and Pattaya's famously charming hostesses will still delight all your senses. Pattaya is the ideal destination for those seeking non-stop entertainment. It has boisterous go-go bars, clamorous discos and tumultuous nightclubs. Visitors seeking deserted and unpolluted beaches and a laid back atmosphere should go elsewhere.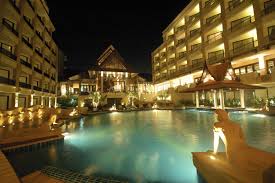 Hotels and guesthouses in every price range have more than 12,000 rooms available, and while Pattaya is not the cheapest beach resort in the region, it is competitively priced when compared to similar vacation destinations. It is unsurpassed in the variety of services and activities available.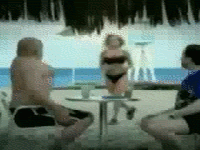 With it's many well equipped and reasonably priced dive shops Pattaya is a favorite destination of scuba enthusiasts from all over the world.
While there are other, superior, dive sites in Thailand, Pattaya is the most convenient to Bangkok and is the jumping off point for trips to Ko Laan, and the nearby islands of Ko Sak and Ko Krok. More advanced divers seeking a more challenging experience may want to head out to the more remote Ko Man Wichai or Ko Rin, where visibility is better, or to the shipwrecks near Sattahip.
click on map to expand  
Naklua beach, immediately north of Pattaya, is quiet and unpolluted. It doesn't have as many restaurants or expensive resort hotels as it's neighbor to the south, nor the rowdy nightlife, but all these are available for the 10 Baht cost of a 20 minute songthaew ride to Pattaya beach. 
click on map to expand          
Similarly, Jomtien beach, around the headland to the south of Pattaya, is quieter and less congested but has good quality accommodations and restaurants.
Pattaya beach is world renowned for the variety and unrestrained hedonism of it's nightlife, though city leaders have in recent years made an effort to confine the commercial sex industry to an area of south Pattaya beach. The frenzied merrymaking diminishes as you move up the beach road to central and north Pattaya, and to neighboring Naklua beach.   
---
Inbound Travel Agent   - Great supporters of AusWaThai  -
BANGKOK
---
more
 Pattaya

We have embedded a 3rd party website. If the window does not display or
you prefer a larger screen click here
 

 

 

 

 

 

Related topics

 

 

 
---
THE ULTIMATE TRAVEL BOOK